2019 was an excellent year with a 44% return on my main portfolio or a 60.6k€ net win. This portfolio is purely french (with one belgium holding exception), GRVO and GAM count for 60% of all holdings.
I started building my second portofolio during summer, and filled it completely in november. Results aren't significative, I won 1k but lose on overall return percentage (my last positions were bigger and had better return).
Here is a view of my main portofolio evolution during 2019. I started 1st January 2019 with 137k€. I didn't make deposit.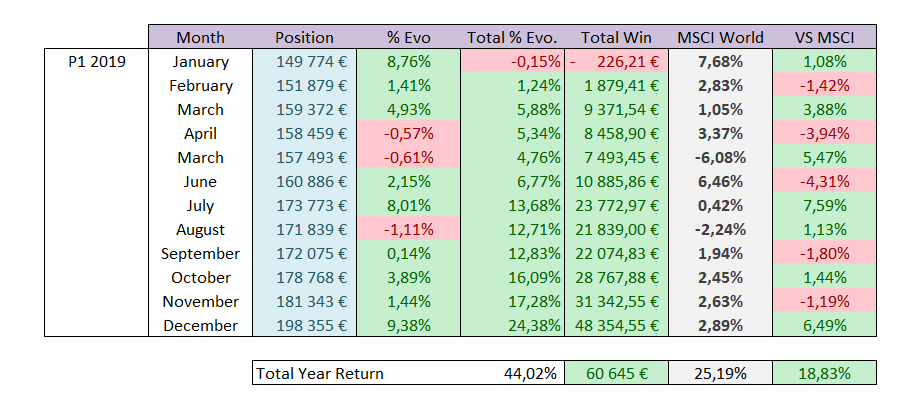 Here are my current holdings as to 01.01.2020 (P2 is my main portfolio) :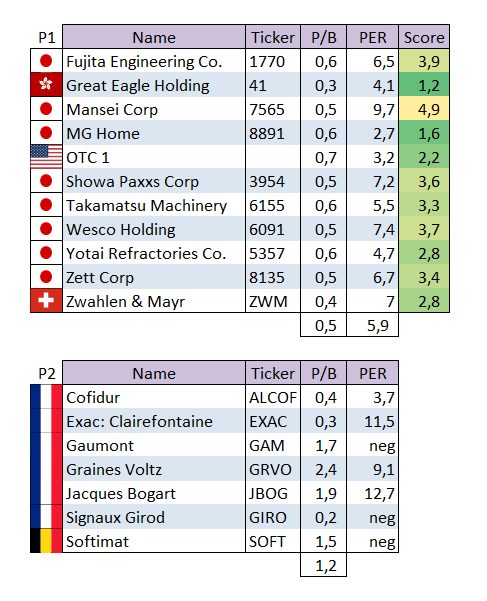 Let's hope 2020 will continue this way ! 🙂
By the way I forgot! Happy New Year! 🍾 🍾 🍾