FitLife Brands is a US company specialized in nutritional supplements. The company sells its products through a partnership with the GNC franchise and online (ebay, Amazon).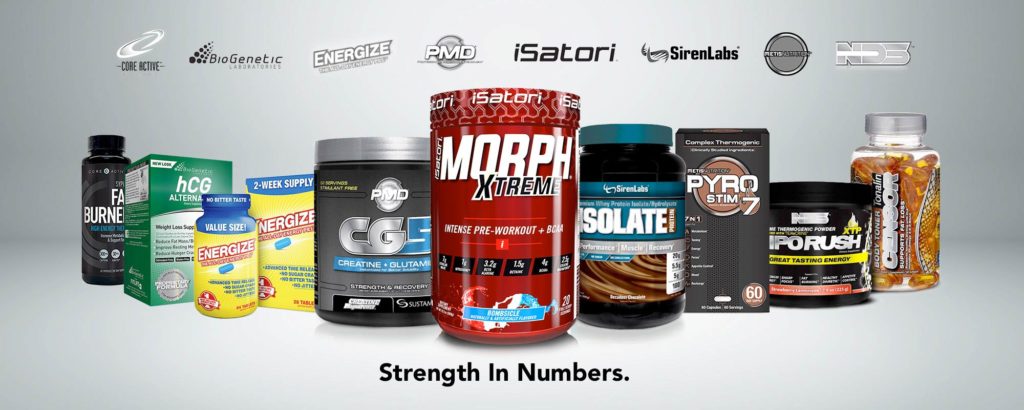 The company has a strong growth but might encounter an issue due to the recent GNC bankruptcy (June 2020). Regarding the Q3 results, the management surprisingly announced that the bankruptcy shouldn't have an impact on the company and could even be a positive factor. Here is the reason : "Almost all of the Company's revenue from GNC relates to product sold in GNC franchise locations.  As part of the bankruptcy process, GNC has announced plans to close a significant number of its corporate stores. While a small number of franchisees have also elected to close their stores as part of the bankruptcy process, the Company believes that the closure of a significant number of corporate locations may drive increased traffic to the remaining franchise locations, benefiting our franchise-exclusive brands."
Financial Ratios
Market Cap (USD) = 15.4M

Price to Book = 3.32
Price to Sales = 0.83
EV/EBITDA = 6
PER = 6.6
Revenue growth YoY= 14.7%
Debt/Equity = 14.7
ROE = 17.5%
ROA = 56%
So we have a micro cap with strong ratios considering the year over year revenue growth.
Chart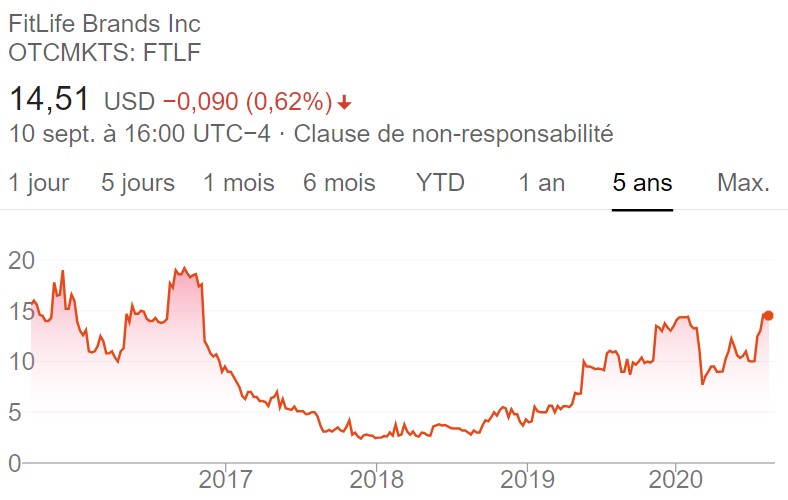 Results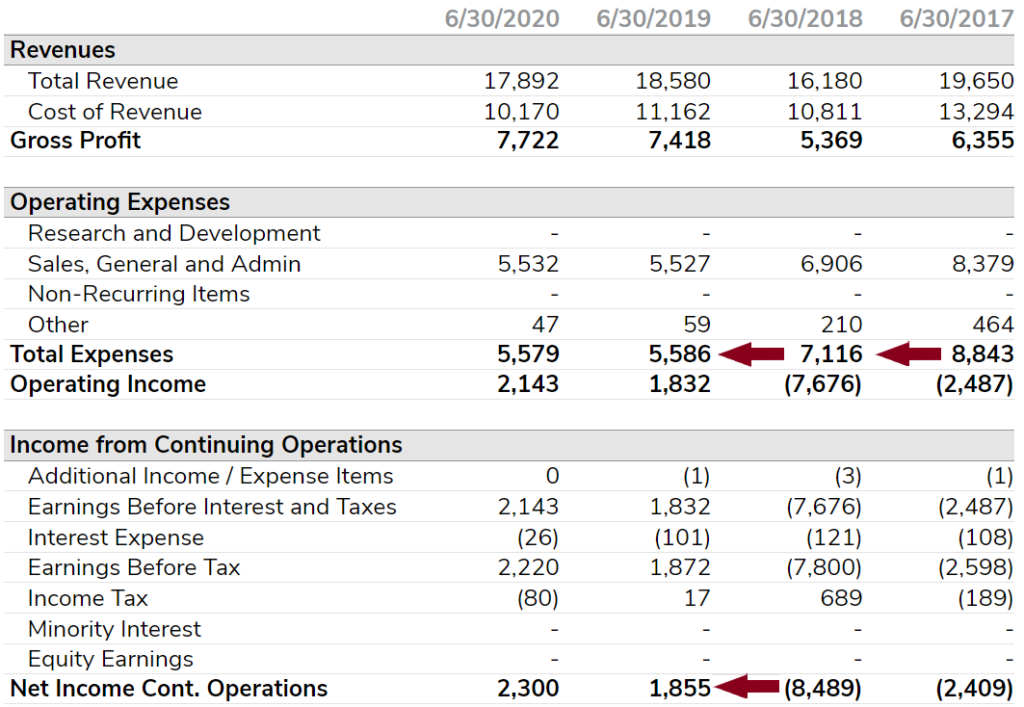 In 2018 and 2019 the management cut the expenses, this resulted in a positive net income while revenues stayed the same.
On the last quarterly results we can see that the COVID-19 impact was important but that revenues were almost the same as Q3 2019.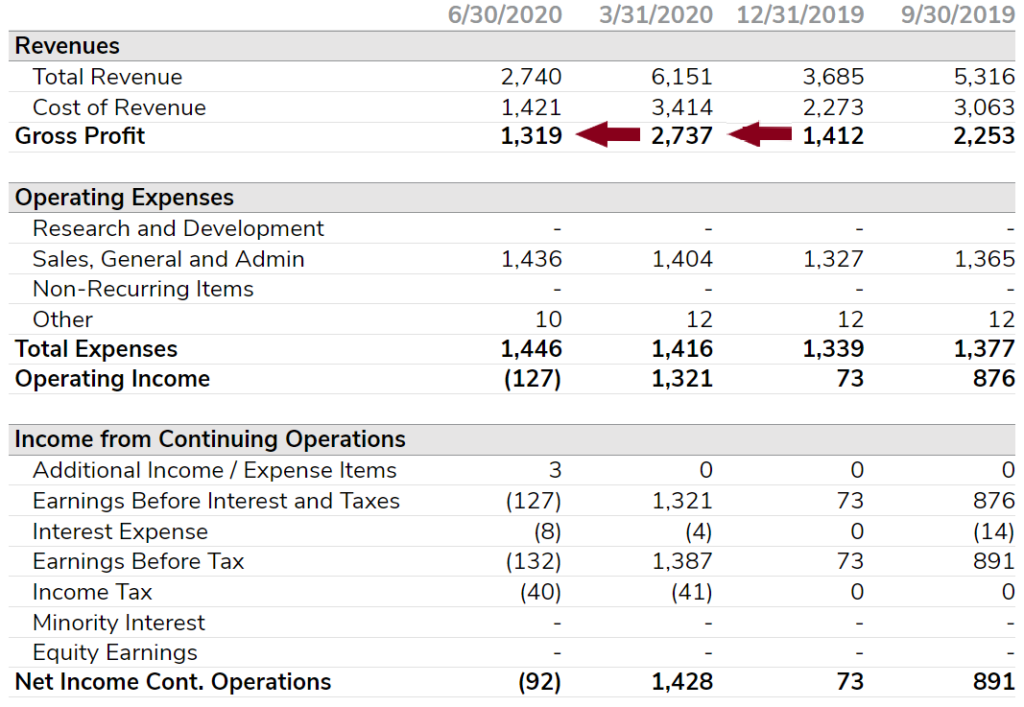 What do we expect in the future?
We expect that the growth will continue as mentioned in the August press release where I underlined two very importants points :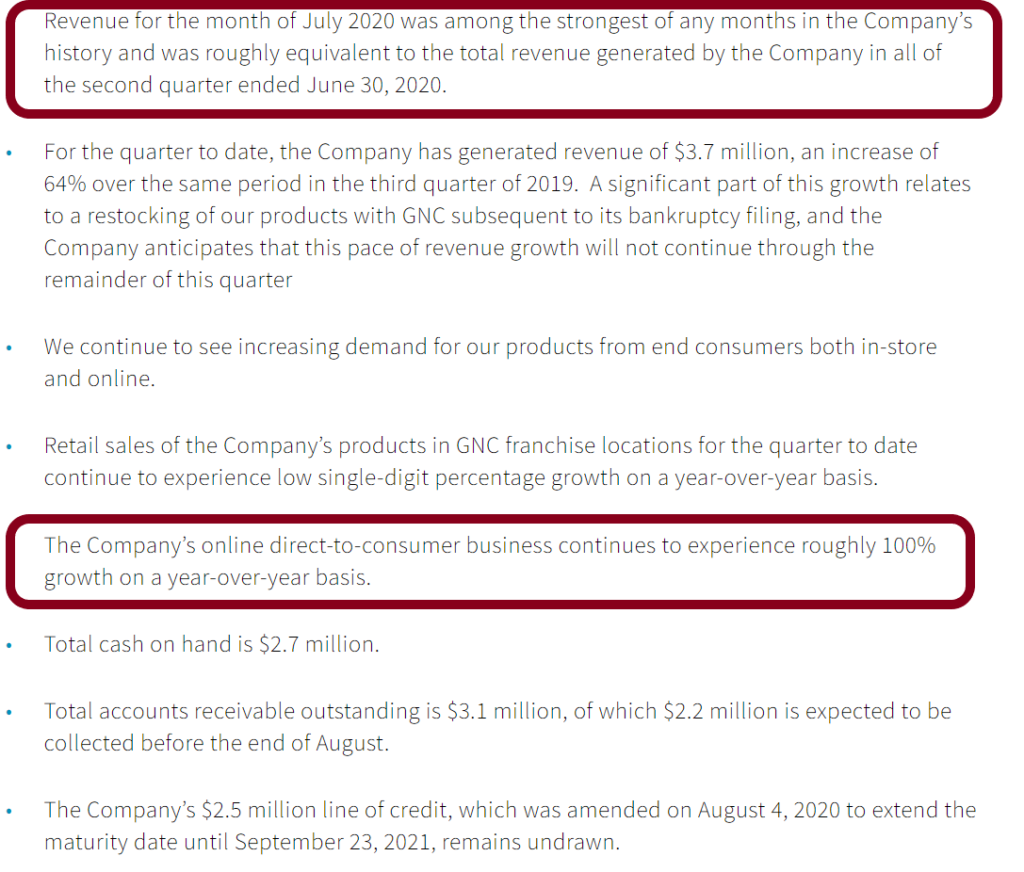 Looks like the July revenues are pretty encouraging for the future!
Shareholder structure
Using the MarketScreener website information we can see that the CEO owns 7.3% of the shares, he stopped buying in 2019 at $9.75. However, SudBury Capital Managment is also owned by Dayton Judd, meaning that he owns 51.3% of the company.
CEO's interests should therefore be aligned to the ones of the shareholders, even if it wasn't always the case in the past (see the good Seeking alpha article from here or in pdf below). This article is very interesting and will bring you more depth in the recent history of the company.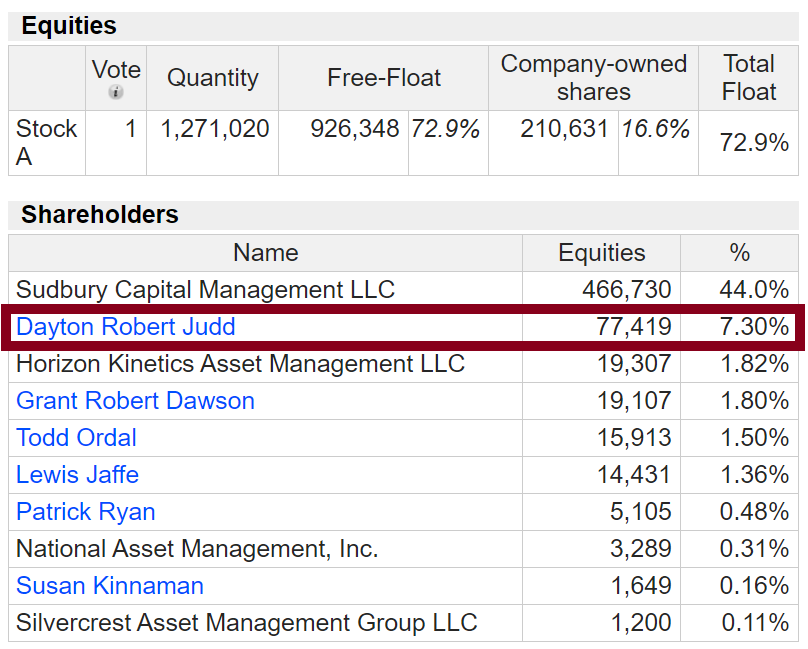 Disclosure : Long FTLF, I bought shares in May at $10.51.
Bonus
This is my current Portfolio. We can notice my first (and fast) 2,5-bagger with the rally of Intrusion caused by a potential huge contract (dig into their last Press release if interested).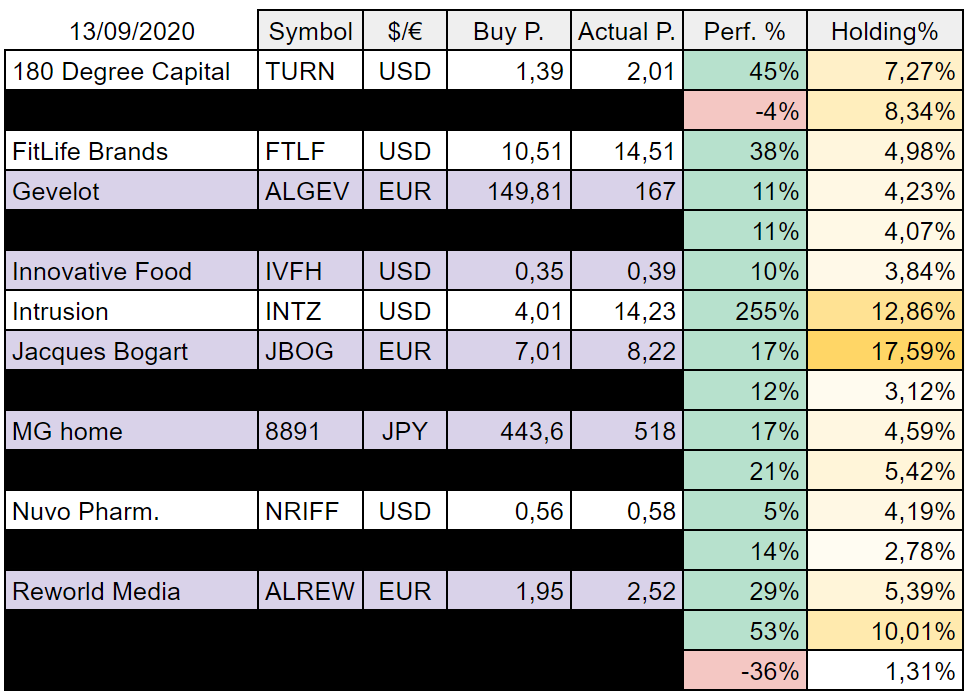 Credits : OTC Market, Seeking Alpha (article written by Maarten Pieters whom I recommend to follow for his nice analysis), MarketScreener.