I will reveal all my holdings step by step. I'm currently building 3 new lines, for other ones I will wait to post before publishing it there. I removed absolute winnings for privacy reason.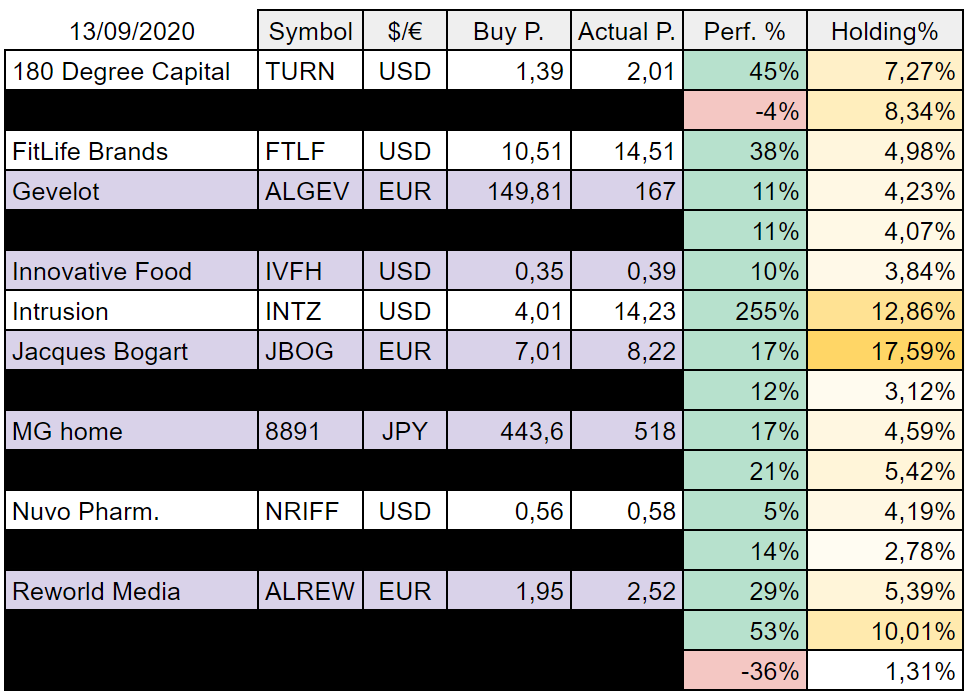 The portfolio below was liquidated during COVID-19 crisis
Here is my old portfolio to 01.01.2020. The french portfolio (P2) isn't purely oriented value that's why I didn't published any "score" close to it.