Reworld Media is a French company specialized in press and digital thematic media. It's ranked as 1st thematic press publisher and 4th digital thematic media in France. The company was founded in 2012 and acquired many famous press brands since then. Some of its famous magazines are Closer, Marie France, Science & Vie, Grazia, Auto Plus, Télé Star.
The float is about 40% and the management owns 24% of the company.

Financial Ratios:
Market Cap (in USD) = 117M
Price to Book = 1.2
Price to Sales = 0.34
EV/EBITDA = 2.53
PER = 3.97
ROIC = 16.8%
Debt/Equity = 99.5
FCF negative
-> So pretty solid ratios but a negative FCF and a debt level to monitor.
Let's check the last financials statements :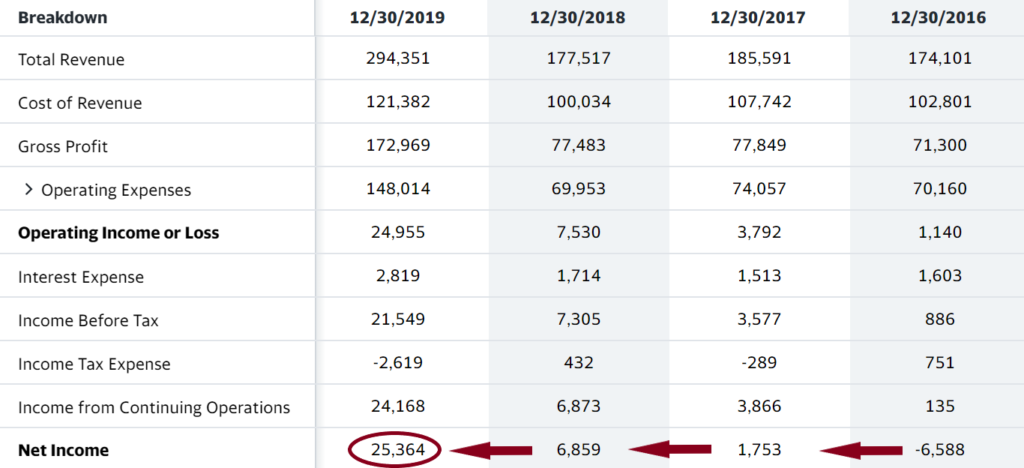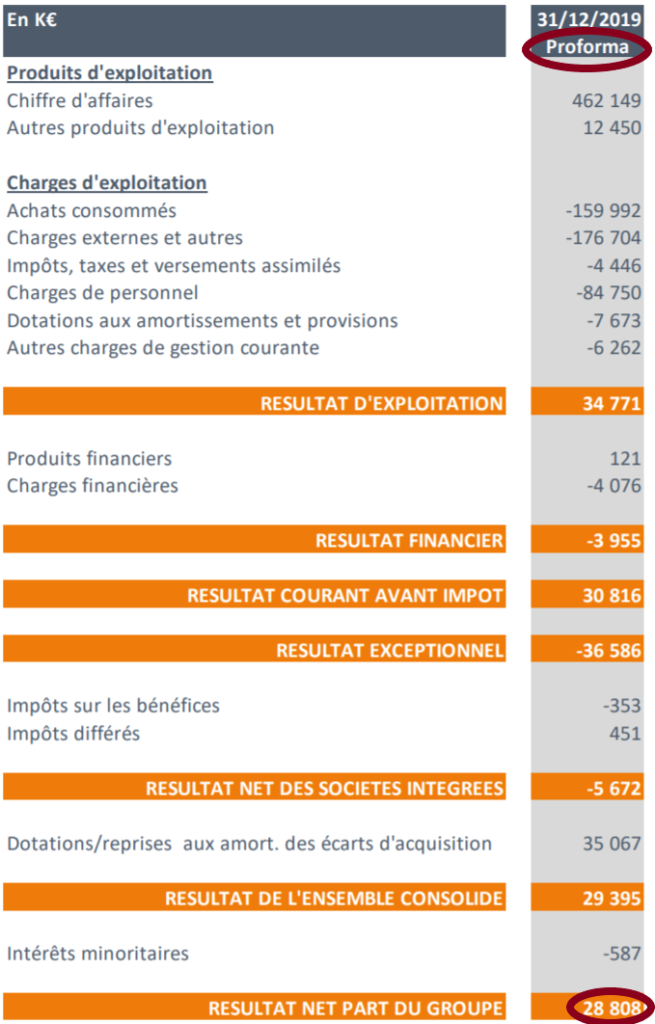 These results are still pretty good and should provide good return over the long term. The Mondadori France acquisition was financed with a 93.3M€ debt and with share dilutions of 10M€ (April 2019) + 12.6M€ (December 2019). The company also bought football.fr and sport.fr in late 2019.
Chart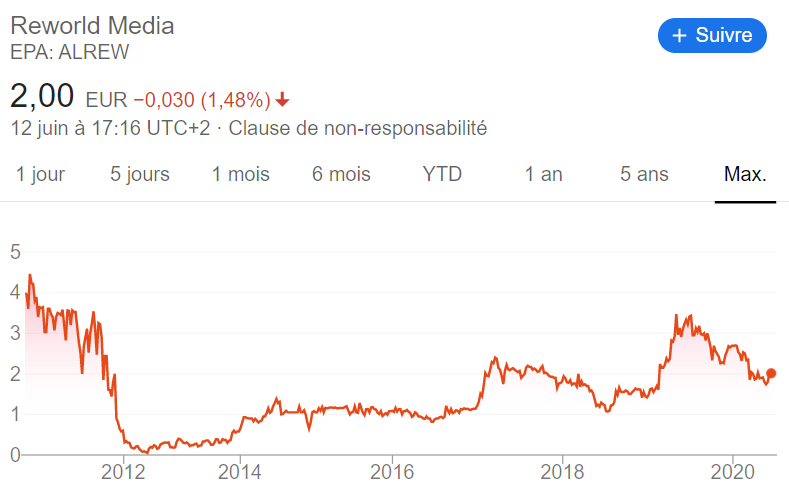 In 2012 share price was 0.05€ 😮
Now let's take a look at the main thing: over the last 7 years, the total number of shares has more than tripled through capital augmentations. I have to confess I discovered it after I had already bought it… Such a mistake… but oh well now I know I have to check it before buying.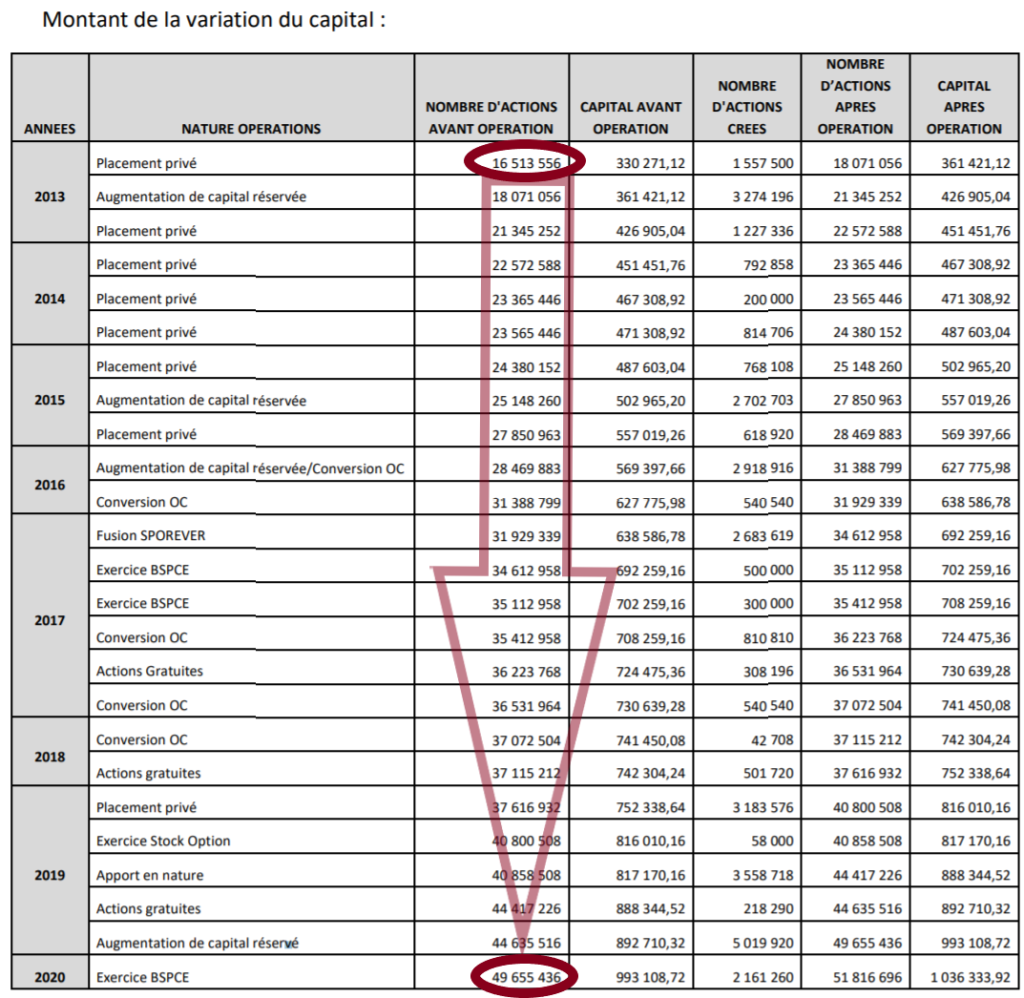 Company Holdings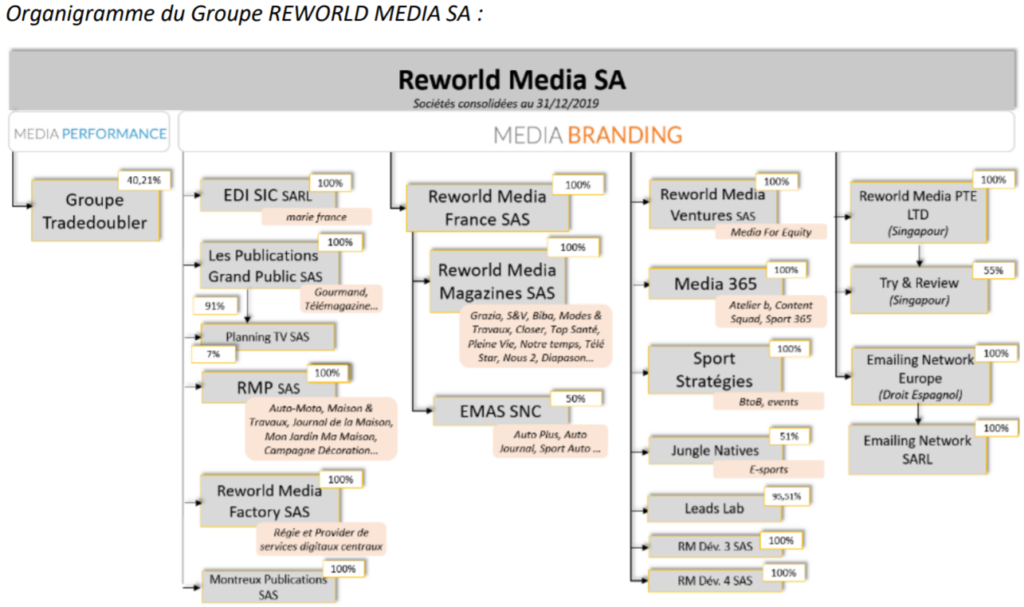 Reworld Media owns 40.2% of Tradedoubler, a Swedish company (operating in various countries) whose market cap is USD13.8M, representing 1.8*0.4 = 5.55 Million USD. I didn't find any information about the others companies owned by Reward Media since they all seem private.
COVID Impact
In March 2020 the company announced they had doubled audience on their sites with 40% more time spent on their sites.
Conclusion
We have a fast growing and a fast expanding company using debt and dilution to expand. Last year results were very good. Let's summarize the pros and cons:
Pros : fast growth (growth rate highly superior to PER) and dynamic industry. The company is switching towards a digital audience and its size increase should allow it to make some savings on physical press. The Covid impact should be moderate or even a good point for the company. People staying at home means more people spending time on internet and reading journals in general. The company launched various online subscription offers during the pandemic, this could increase its future audience and thus its revenues.
Cons : The future of paper press is uncertain. Dilutions could be possible in the future (you could even remove the term "possible" since dilutions happened every year since 2013) and might not be compensated by growth.
It might be speculative but the company is still growing well and the future of digital press is promising.
-> Bought at 1.95€.
Disclaimer : This analysis is just my own opinion, I'm not a financial advisor, I did my own research that might have flaws.
Bonus
Portfolio as of June 14, 2020.