Nuvo Pharmaceuticals is a Canadian healthcare company specialized in pain, allergy and dermatological products. It's a nanocap mainly selling its products in the US, Canada and Europe, and it's recently had an agreement with Japan. Its main products are Blexten (antihistaminic), Cambia (anti-inflammatory) and Pennsaid (a local NSAID).
Here are some products/drugs they sell (Aralez Pharmaceuticals is owned by Nuvo, see below):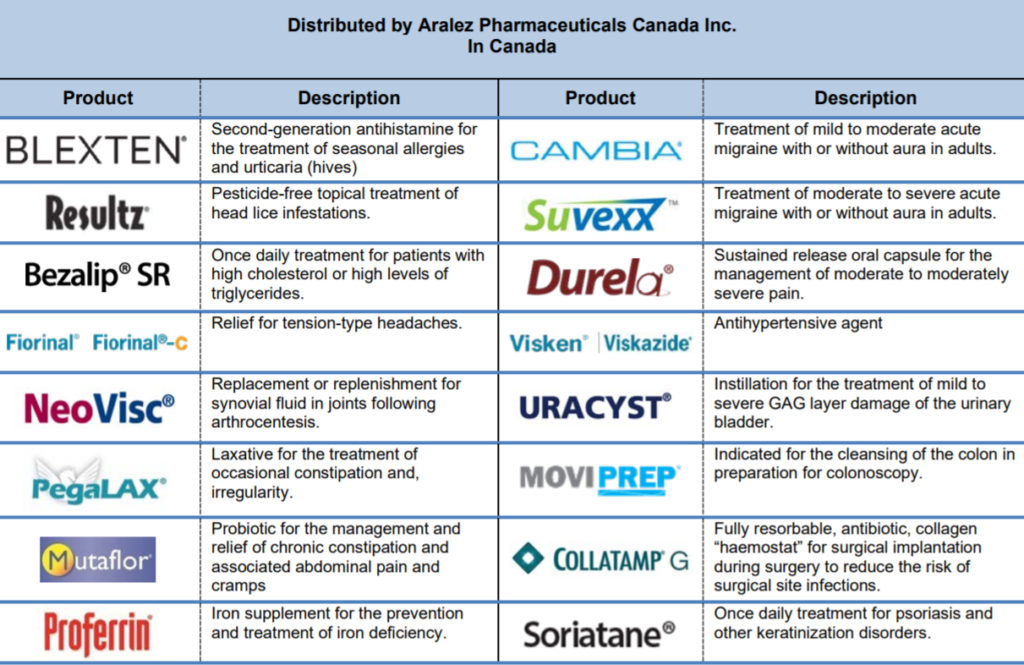 The stock is listed on two places :
OTCQX Market (USD) under the symbol NRIFF;
Toronto Stock Exchange Exchange (CAD) under the symbol NRI.
The company is a nano cap with a high growth potential, let's take a look at its financial ratios (using USD 0.57 per share, and 2020 Q1 results):
Market Cap (in USD) = 6.2M
Price to Book = 0.4
Price-to-Sales = 0.38
EV/EBITDA = 2.2
PER = negative
And using the last annual report we have :
Revenue growth Year over Year = +267%
ROIC = 12%
Price/FCF = 0.75
So the stock is super cheap and revenue is nicely growing BUT debt level is high (see below).
Growth
The reason that brought me to this company is the massive increase of revenue last year:

The growth was confirmed for Q1 despite COVID-19. We can notice the Q1 revenue surpasses 2018 full-year revenue:

The management seems to be confident about the future, the prescription of their drugs increased and they wrote in Q1 report about Blexten and Cambia:
"Revenue related to these products was $6.0 million, an increase of 94% compared to revenue of $3.1 million for the three months ended March 31, 2019. Canadian prescriptions of Blexten and Cambia increased by 54% and 30% respectively compared to the three months ended March 31, 2019."
Net income was USD 0.12 per share for Q1 2020.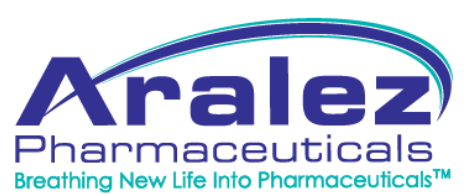 We can read in the annual report that the 2019 growth was attributed mainly to one acquisition: Aralez Pharmaceuticals (the last owner of Blexten and Cambia). The acquisition cost $110M and was financed as follows:
6-year $60M 3.5% p.a. interest
18-month $6M 12.5% interest
52.5M convertible into 19,444,444 common shares of the company at a conversion price of US$2.70 + 25,555,556 common share purchase warrants, each such warrant initially exercisable for one common share of the company for a period of six years from the date of issuance at an exercise price of $3.53 per share.
Here are the advantages of the deal as described by the management :
Immediately and significantly accretive to revenue and adjusted EBITDA
Revenue diversification from product sales and royalty revenues
Provides Canadian platform with national sales infrastructure and an ability to launch and commercialize additional products
Significant cash flow from U.S. and international royalties of global Vimovo® sales
Low-cost financing from Deerfield Management Company, L.P. (Deerfield)
So the company has to reimburse a big debt but this acquisition seems worth it with the increase of Blexten and Cambia revenue.
If you read the Q1 report you will notice the expansion keeps going: some of their drugs have recently been accepted in Switzerland and Japan and others are on the way to being approved by Health Canada.

Graph
We are close to a 5-year low, the market didn't react that much to the revenue increase: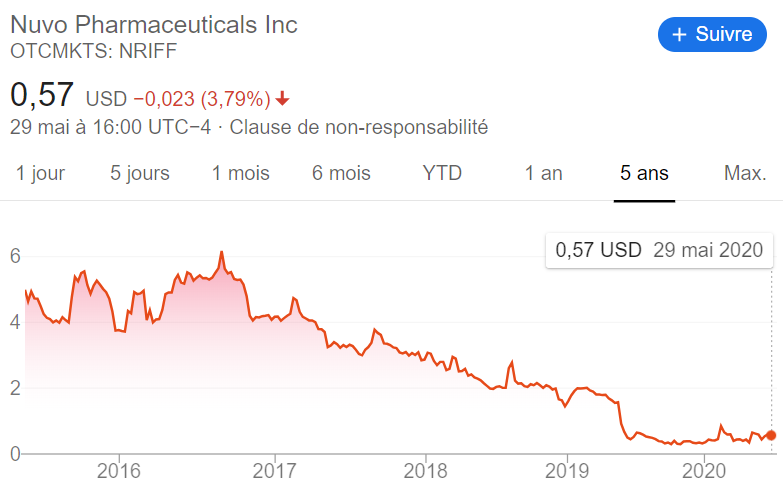 Insider Activity
Mr Ledger is the CEO of the company, we can see he has been buying shares in small amounts these last days: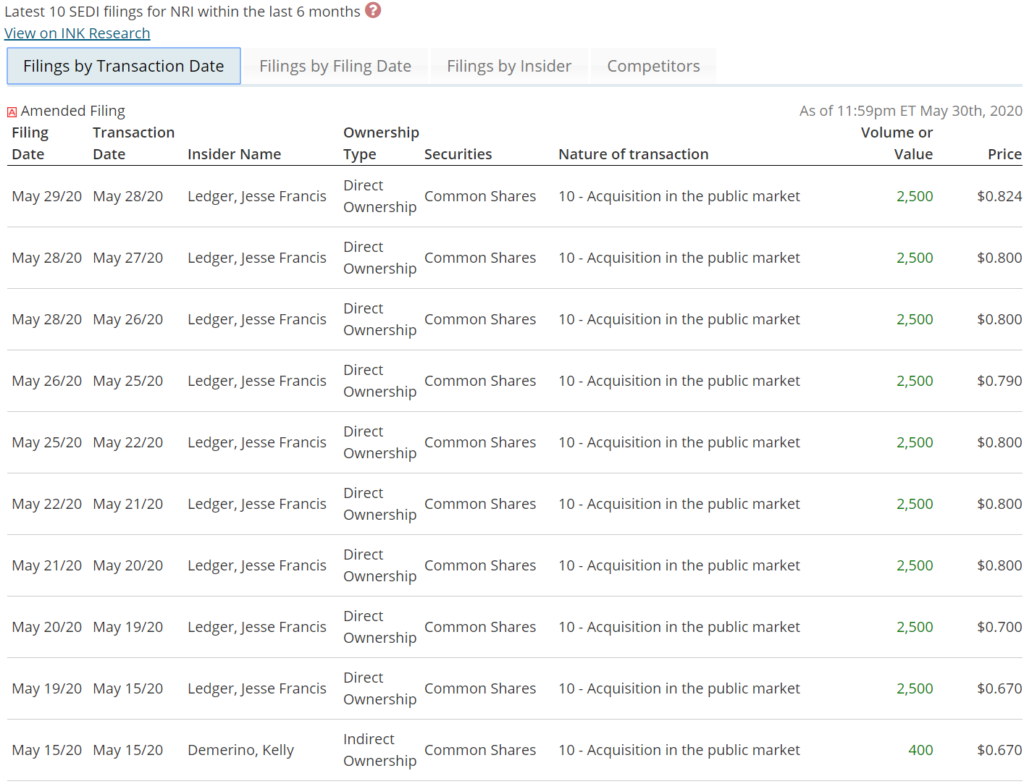 The impact of the COVID crisis should be limited as the company is still running during the pandemic. This is what management wrote about it :
The Company is proactively managing the COVID-19 pandemic. The Company operates as an essential business, as defined by both the Ontario and Quebec governments. As such, the Company has made changes to operations to ensure our employees are safe and healthy, while the business continues to operate, including supplying global partners, wholesalers, pharmacies, and ultimately patients, with our healthcare products.
Conclusion
Pro : Nice growth perspective, low valuation, huge upward potential.
Cons : Debt, Debt and Debt. If the company cannot maintain its growth rate (and people stop buying their products), dilution could happen or worse.
A little tip: if you're planning to buy it, you can do some arbitrage (it's a nano cap, the price isn't fairly balanced every time). Check the stock price in CAD or USD then convert into the other currency and choose the lowest price.
-> Purchased shares at USD$0.55
Image Credits : Nuvopharmaceuticals.com, OTCmarkets.com
Disclaimer: I am not a financial advisor. All this site content is for entertainment purpose only.