Credit Intelligence is an Australian nano cap operating in debt restructuring and personal insolvency management in Hong Kong and since 2020 in Australia.
The company employs over 30 staff, including accountants and legal practitioners, who work with financial institutions to provide creditors and debtors with customised cost-effective debt solutions. The company is benefiting from bankruptcies and from hard economic environment. The thesis here is simple : COVID crisis should accelerate its already fast expansion.
Financial ratios
Market Cap (USD) = 32.6M
Price to Book = 4.2
Price to Sales = 2.7
EV/EBITDA = 5.9
PER = 14
Revenue growth YoY= 127%
Quarterly revenue growth = 132.6%
Net cash = 2.44M
Debt/Equity = 22.31
ROE = 41.3%
ROA = 15.8%
Price/Free Cash Flow = 9.8
Chart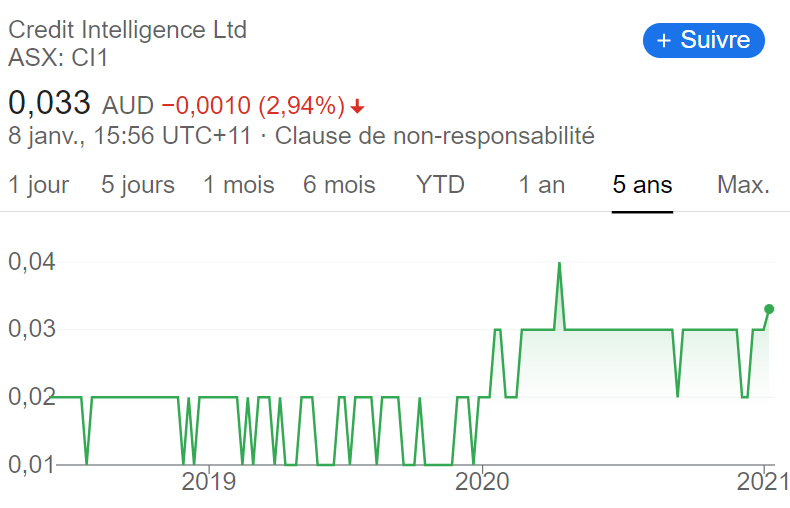 Nothing to say here, this google chart isn't very readable.
Growth vs Dilution
We can see that despite the growth in revenue, the dilution is moderate.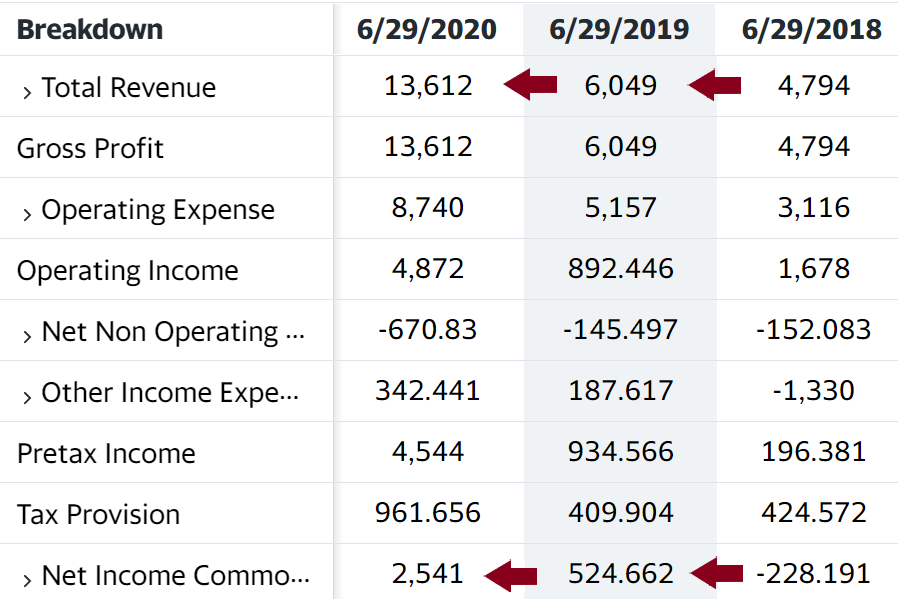 The company purchased two companies in 2020 :
In July 2020 : Chapter Two Holdings Pty Ltd (CTH), a Sydney based debt negotiation business.
In December 2020, it acquired 60% of Australian fintech YOZO Finance Pty Ltd, a company that synergies well with Chapter two and will help the company to continue its grow through two offers :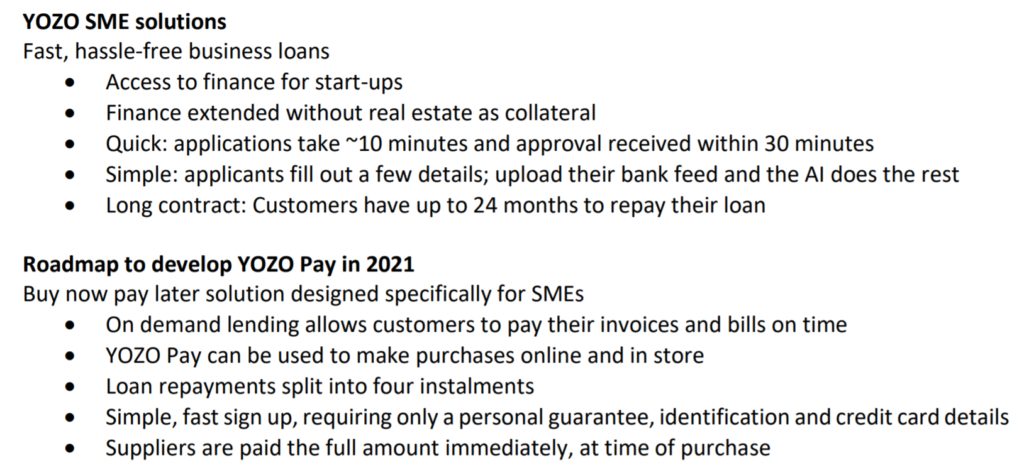 These two acquisitions should help to maintain the current growth. The little red flag is that the last acquisition will have a diluting effect : "consideration of $1.38, 50% in cash and 50% in CI1 shares (subject to 6-month escrow), was paid for 60% of YOZO".
Here is a recent article related to the stock where you can find more information : https://themarketherald.com.au/credit-intelligence-asxci1-the-biggest-beneficiary-from-buy-now-pay-later-profitable-and-undervalued-2020-12-17/
Disclosure : Long CI1, I bought shares some weeks ago at 0.028 AUD.
Bonus : Current portfolio
I will disclose all my holdings this year. Some hints about the black lines :
1. 3. and 5. are 🇫🇷 (micro/nanocaps)
2. is 🇺🇸 (pink OTC),
4. is 🇯🇵 (microcap)
6. is 🇧🇪 (nanocap)
7 is 🇨🇭 (nanocap, will probably sell this one).
You can use the comment section to tell me what you would like me to start with.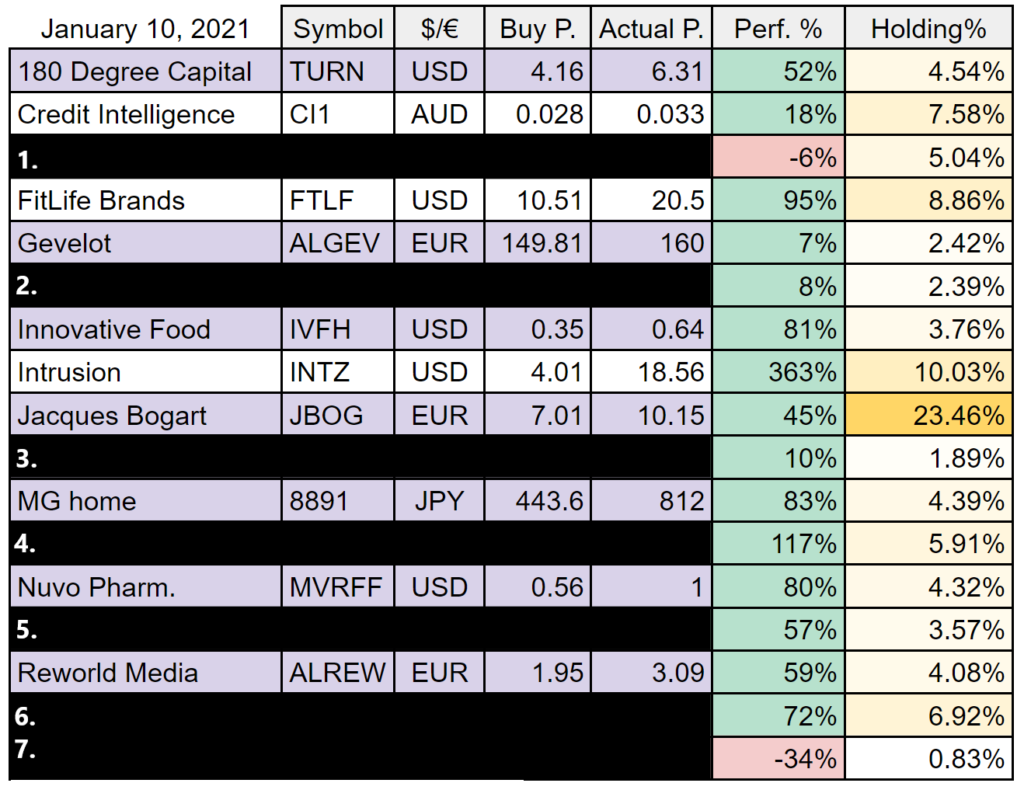 Credits : Google.com, Yahoo Finance, ci1.com.au.