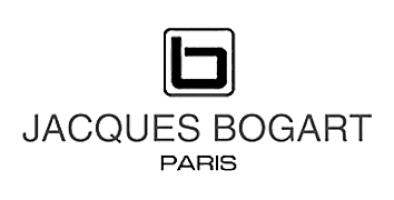 Jacques Bogart is a French company specialised in the design, manufacture and marketing of luxury perfumes and cosmetics. It sells some famous brands like Chevignon, Ted Lapidus, Carven, and its own brand Jacques Bogart.
The company sells mainly in France and Germany though physical stores but it's also present in Israel, Belgium and Luxembourg. It has recently made some acquisitions that led to its expansion, the biggest one being Distriplus in the end of 2020.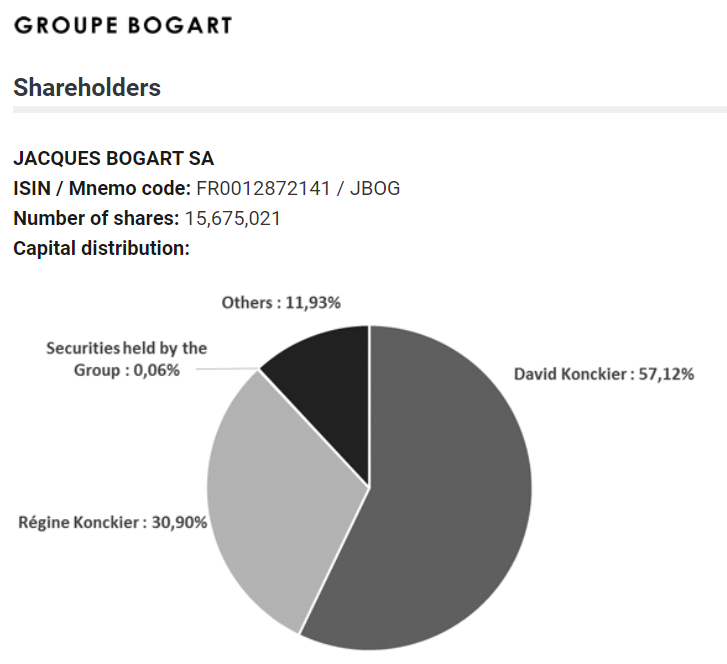 The company has a low float and it is mainly controlled by the Konckier family. Under the French law Loi Pacte if a shareholder owns more than 90%, the company can go private with shares being purchased at a premium price (remember this point!).
Let's now take a look at the current ratios :
Market Capitalization : 110M€ (USD120M)
Price to Book = 1.17
PER = 8.06
I didn't post others ratios because we don't have a full financial report for now.
However, we have this :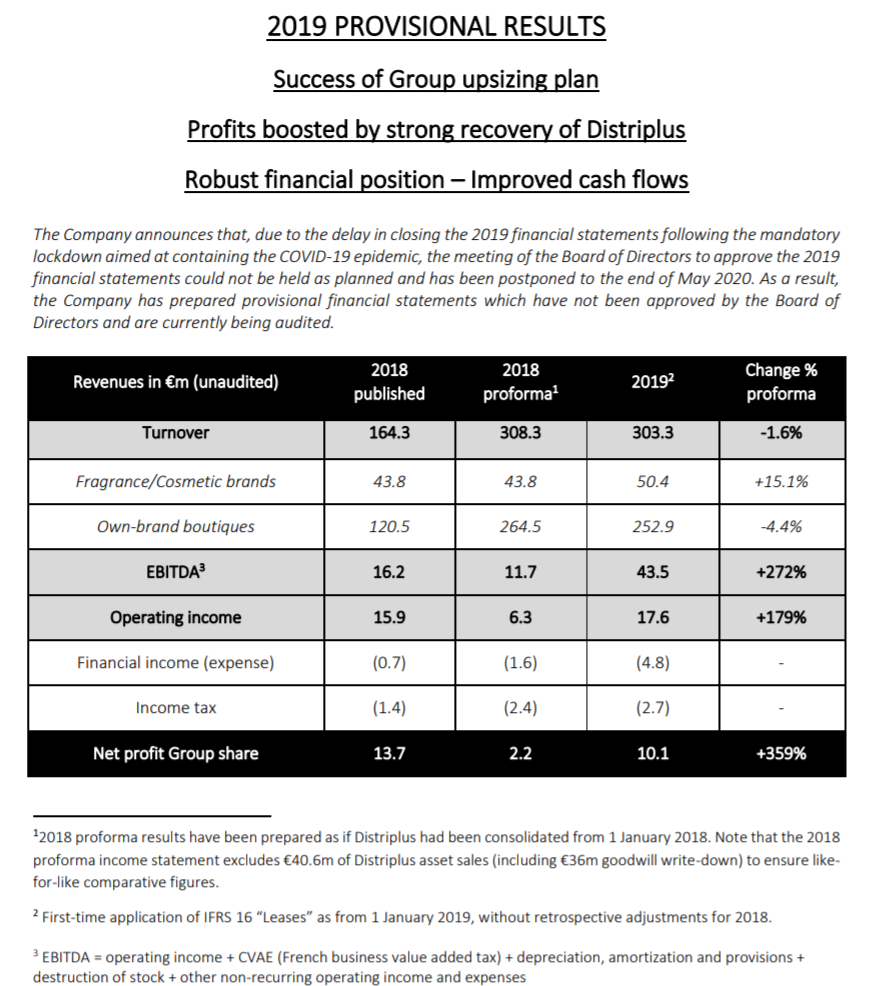 EBITDA increased by more than 2.5x last year! All of this despite Distriplus being operational for only several months in 2019. So before COVID perspectives were very good.
For FCF, the last press release mentions a nice increase:

Other financials ratio are ok and the company secured cash before the crisis (and still plans to make other acquisitions if given the opportunity).
Graph
We can notice that the big drawdown due to COVID has not yet recovered: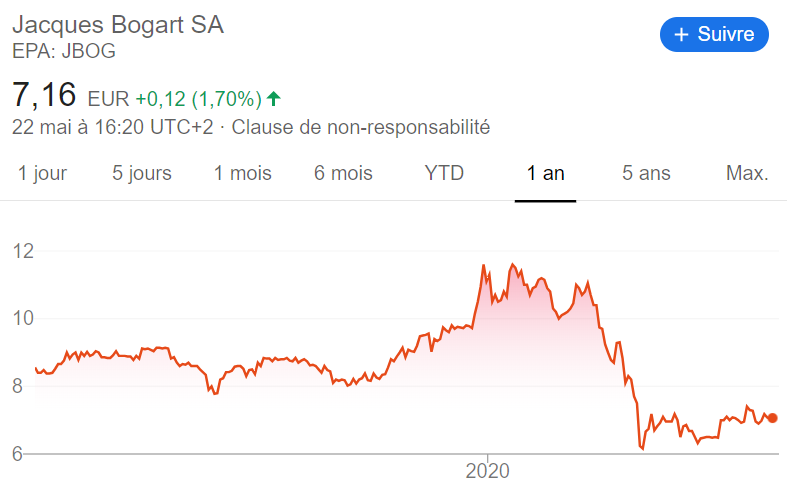 COVID Impact
We don't know how exactly the current crisis affected the company; here is what management said about the COVID impact in the last press release:

Insider activity
Remember the Konckier Family owns 88% of the company and a 90+% ownership of a company means that the company can go private with shares being purchased at a premium price.
The company bought back its own shares from September to December 2019 as follows: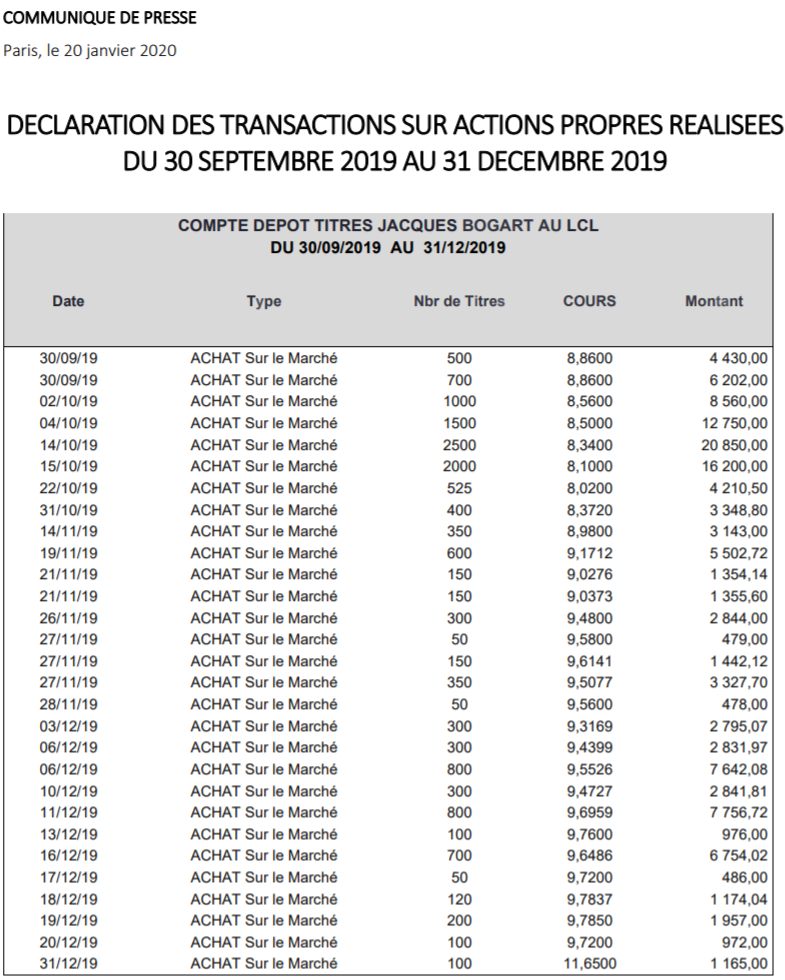 We don't have data about early 2020 except this: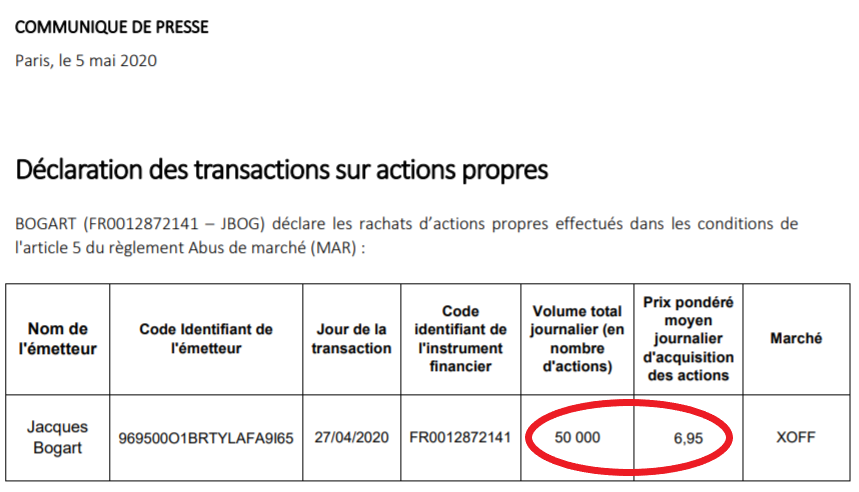 With this big transaction, the Konckier family now probably owns more than 90% of the shares, allowing them to turn the company private.
Conclusion
What am I expecting with this stock? Well there are two options imo:
Family Konckier will ask to turn the company private if they now hold more than 90% of its shares -> they will have to offer a good price to its shareholders.
There will be no private mutation but the company will keep growing given the current cheap valuation.
Risks : If pandemic continues and there is a second wave, the closing of stores over the long term can damage the company revenues.
-> Long, purchased at 7.00€
It's almost the same price of the last buyback: it adds a little security to the investment (if they bought it at this price it probably means it is not overvalued).
Images credits : groupe-bogart.com, google.com